LADIES!!!!!!
Most of you already know…. but if you don't….. I'm selling the style of dance shoes that you can see me wearing around events!!!
There are two different models… and I will give you the positives of each of them!!
The first model (The Torri 1) is a new version of the classic shoe I used to wear a couple years ago.. This version has a double strap coming diagonally across the foot to give an elegant line.. It is VERY secure and doesn't have the little straps on the toes so your little pinky toe can sneak out!! I wear this shoe for all of my competitions and demos!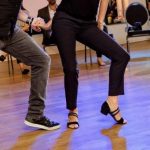 The second model (The Torri 2) is more of a "design" shoe… it doesn't look like a dance shoe really!!  I always hated how dance shoes looked… always thought they weren't pretty with skinny jeans!  So now… here's a design I absolutely love to wear for social dancing teaching and all that!  It's not as secure as the first model… but I think the look of it is just so unique! AND.. the best part… once you have it fitted to your size, there is no need to unbuckle the shoe…. EVER!  You can slip your foot in and out of it with ease 🙂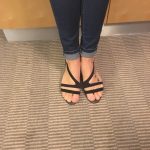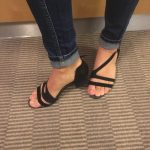 I will be traveling around the world with these shoes… so if you are interested… please come and find me and talk to me about getting you a pair!!  At the moment… they have been selling FAST!!!  So I'm limited on the amount of sizes I have!!
But if you would like to go on a waiting list… I can add you to the list and as soon as I receive them I will try and get them to you as soon as possible!!
They are 120 euros per pair… and they are just AMAZING quality!  Italian suede that is very durable and trust me… these shoes will last you a loooong time.
**I AM UNABLE TO SHIP THE SHOES… SO IF YOU WOULD LIKE A PAIR, BUT WON'T BE SEEING ME AT AN EVENT ANY TIME SOON…. FEEL FREE TO VISIT THE WEBSITE OF THE COMPANY WHO MAKES THEM TO ORDER YOURSELF A PAIR…. WWW.LEODANCESHOES.COM**
Thanks for reading!!
-Torri 😉